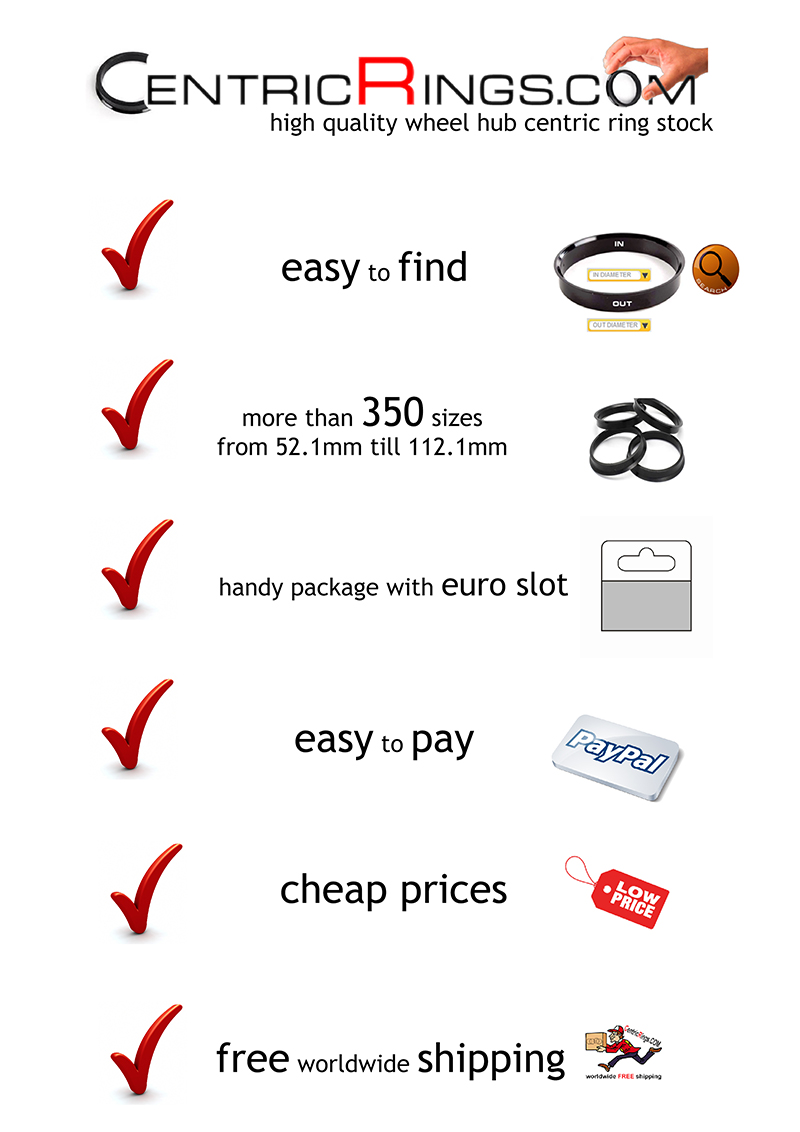 ---
What are centric rings needed for?
Wheel Hub Centric Rings are designed to fill in the gap between the hub of the car and the center bore of the wheel. Most wheel manufacturers design their wheels with a centerbore large enough to fit on most cars. Therefore, since wheel manufactures make their center bore large enough to fit most cars, most wheel fitments have a gap between the hub and the centerbore. This gap usually doesn't allow for the wheel to fit hubcentric but rather lugcentric which causes vibration. Therefore, to fill the gap and ensure the fitment is hubcentric, hub rings are used.

---
centering hole disc must match exactly the size of the landing cylinder hub and no tolerance there can not be. If you want to install on the disk hub centering hole larger than the diameter of the cylinder Hubs, you must buy the wheel hub centering rings.
---
After the fit Hub Centric Rings (spigot rings) on balanced wheels You have :

No VIBRATION of steering wheel

Car is not shaking while driving

Longest suspension life
---
Material: polycarbonate (PC)-is a polymer that has a particular resistance to impact, even at low temperatures, mechanical hardness, good dielectric properties and it does not rust .
---
Hubcentric ring difference: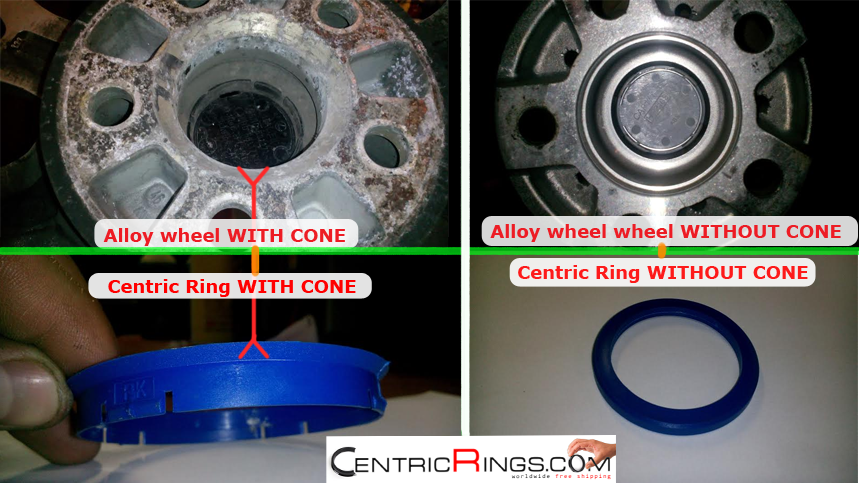 Every set of hub centric rings may look like one on these photos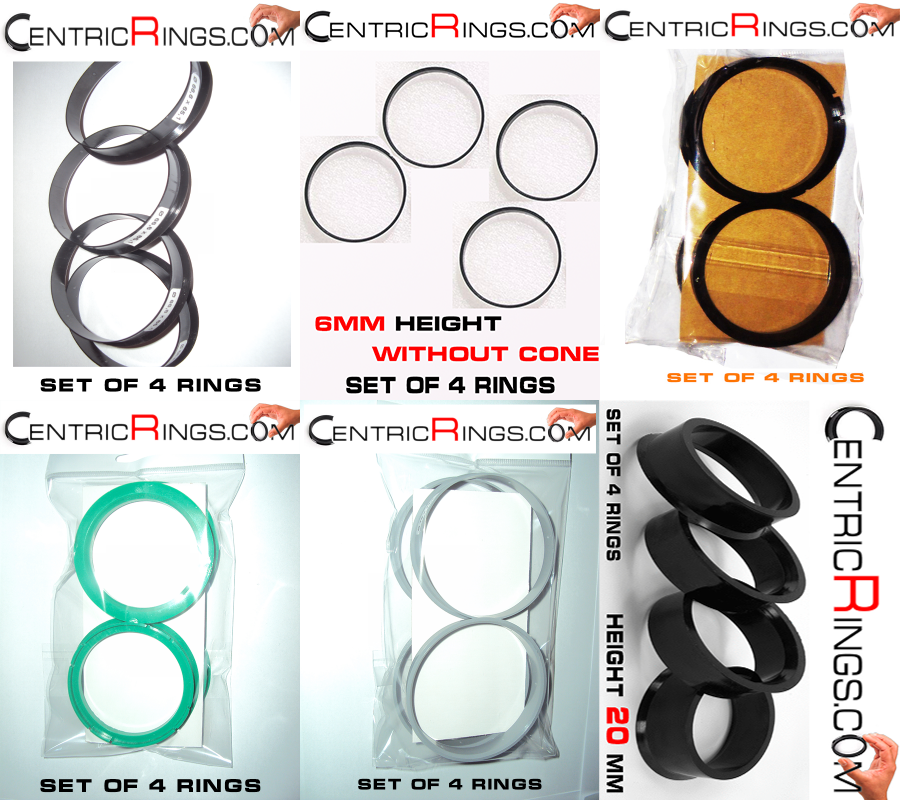 ---

We have hub centric rings to following vehicles :
Hub centric rings : audi, bmw, vw, opel, suzuki, toyota, volvo, subaru, ssangyong, škoda, seat, saab, rover, renault, porsche, nissan, peugeot, mitsubishi, mg rover, mercedes, mazda, lexus, land rover, lancia, kia, jaguar, isuzu, infiniti, hyundai, honda, ford, fiat, dodge, daihatsu, daewoo, citroen, alfa romeo, chevrolet, chrysler, and many others ...
 
---
Where to buy wheel hub centric rings ( Zentrierring Zentrierringe)?
From CentricRings.com ABSOLUTELY FREE SHIPPING WORLDWIDE!
OUR HUB CENTRIC RINGS (SPIGOT RINGS) are packaged in special plastic bag with euro slot. This means if you are going to trade our rings, they are very convenient to hang on the stand for sales in Your shop!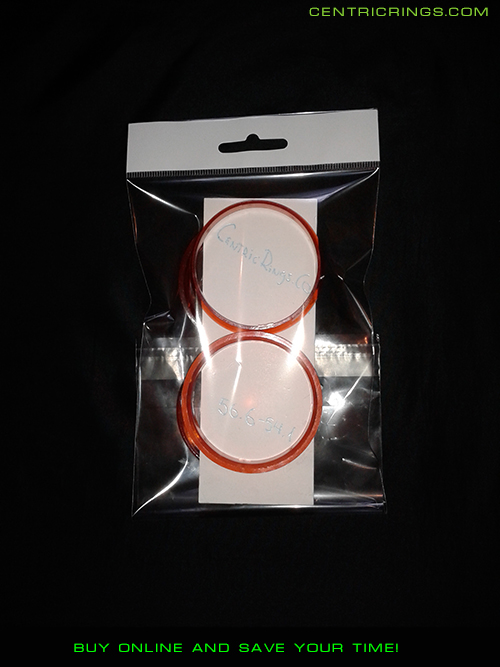 To wholesalers - wholesale deals!
Please contact us through "HAVE A QUESTION" form below.